"Strength doesn't come from what you can do. It comes from overcoming the things you once thought you couldn't." – Rikki Rogers
Introduction:
Discover the transformative power of strength training for weight loss in this engaging blog post. Busting common myths and misconceptions, we delve into the science behind strength training and its crucial role in effective weight loss. This post also offers practical strength training exercises that fit into your busy schedule and highlights how 180 supports you with personalized, expert-led training, both in-house and online. Ready for a 180-degree change towards a healthier, fitter life? Dive in and start your transformative journey with us today.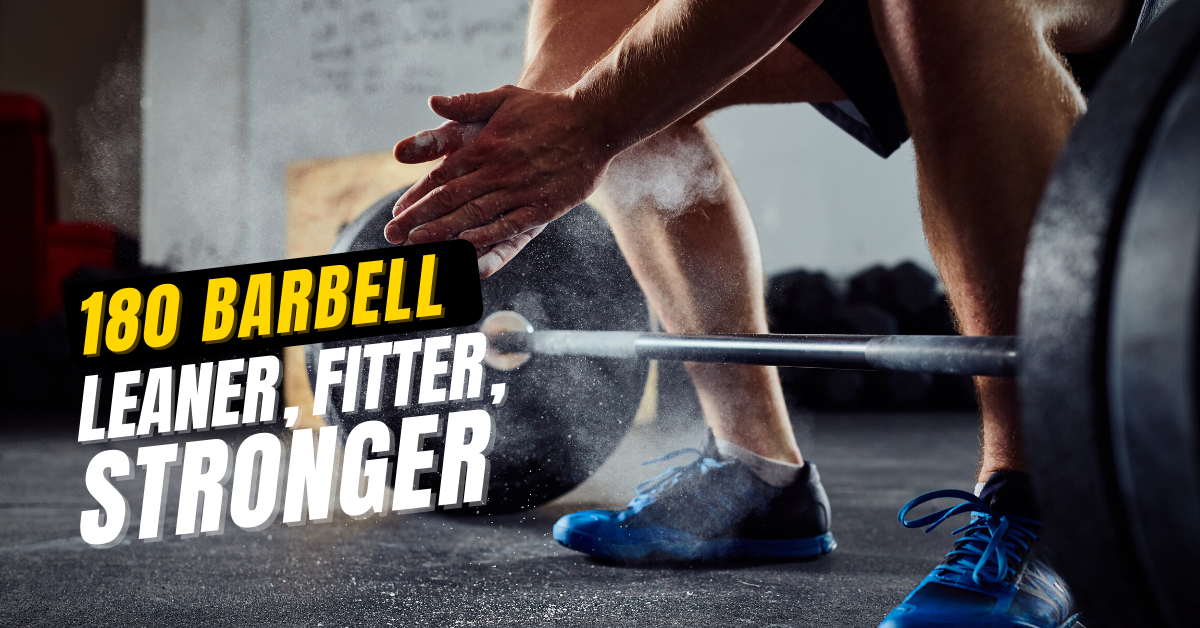 Hello, strong warriors,
Are you tired of bouncing from one diet fad to another, seeing no significant progress despite your hard work? Have you been under the misconception that strength training is just for bodybuilders? It's time to put an end to these myths and turn the spotlight onto a transformative approach to weight loss – strength training. Here at 180, we're dedicated to turning lives around, hence the name. We believe in giving you a 180-degree change towards a healthier, fitter, and more vibrant life.
1. Understanding the Science
Strength training is an incredible component of any effective fitness routine. When we lift weights or perform resistance exercises, we cause tiny micro-tears in our muscles. As these repair, our muscles grow stronger and larger, which increases our metabolism. An increased metabolism means you burn more calories, even while at rest. This is known as excess post-exercise oxygen consumption, or EPOC, essentially turning your body into a calorie-burning machine long after your workout is over.
2. Strength Training – The Weight Loss Ally
Contrary to the common misconception, strength training won't make you "bulky". Women, in particular, lack the hormonal makeup to pack on massive amounts of muscle mass. What strength training will do, though, is tone your muscles, helping you achieve that fit, lean look many of us strive for.
Furthermore, it allows you to combat the muscle loss that naturally occurs during weight loss. When you lose weight through diet alone, a significant proportion can come from muscle mass. However, adding strength training to your routine helps ensure that most of your weight loss comes from fat, preserving that all-important muscle.
3. Practical Strength Training Exercises for Your Busy Schedule
We understand that your schedule is packed. Between your professional commitments and personal responsibilities, finding time to hit the gym can feel like an uphill battle. But strength training doesn't require hours of your day. In fact, short, intense sessions can be incredibly effective.
Here are some exercises that can be done in under 30 minutes:
Squats: Excellent for working your legs and core.

Deadlifts: A full-body exercise that strengthens various muscle groups.

Push-ups: No equipment required and great for your chest, arms, and core.

Lunges: Effective in toning your legs and glutes.

Plank: Works your entire core, improving overall strength and stability.
Always remember, it's about quality, not quantity.
4. How 180 is Here to Support You
Whether you prefer to sweat it out in the gym or from the comfort of your own home, 180 has got you covered. We offer in-person training at our clubs, led by our team of sports science experts, providing personalized strength training guidance. Our spaces are designed with your comfort and convenience in mind, providing an environment where you feel supported and motivated.
For those of you who prefer or need to workout at home, we also offer online programming. You'll receive the same expert advice, workout plans, and support, but with the flexibility to fit your sessions into your schedule, wherever you may be.
At 180, we specialize in helping busy professionals like you integrate effective, efficient fitness routines into their hectic lifestyles. We're dedicated to providing you with the tools, resources, and support you need to turn your life around, 180 degrees at a time.
Don't let misconceptions hold you back from exploring the transformative power of strength training. Break free from the cycle of ineffective dieting and exercise routines. Start your strength training journey with us today, and let's embark on this path towards a healthier, happier, and fitter life.
Are you ready to take the next step towards your transformation?
Book a free one-on-one consultation with one of our expert trainers. Hurry! Limited slots available, whether in-house or online.
James Rufus
Owner 180
---