"Good nutrition creates health in all areas of our existence. All parts are interconnected." – T. Colin Campbell
Introduction:
In the whirlwind of deadlines, meetings, family responsibilities, and maintaining a social life, busy professionals often find it challenging to maintain a nutritious diet. However, good nutrition is not just important for your physical health, but it's also integral to your mental well-being and productivity. With the fast-paced nature of your life, you need a diet that keeps up with you, not one that slows you down.
Don't worry, we've got you covered. In this post, we share 10 simple, practical nutrition hacks specifically designed for your busy lifestyle. These tips will not only help you make healthier food choices but also ensure you're fueling your body right, even amidst the chaos. From planning and prepping meals to mindful eating, let's explore how you can balance your busy schedule with a balanced diet. So let's get started!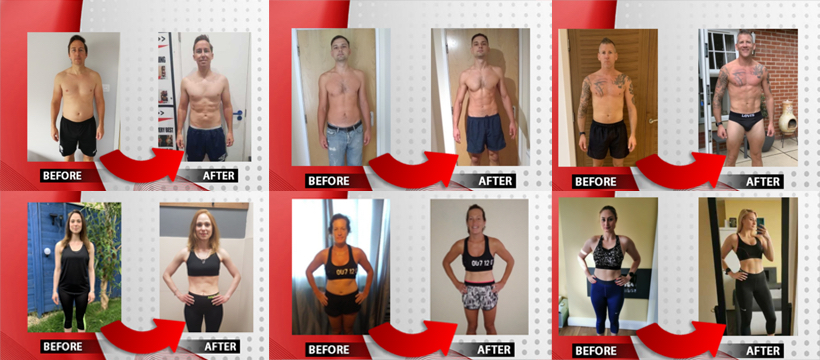 10 Simple Nutrition Hacks for Busy Professionals
As a busy professional, it can be a struggle to maintain a healthy diet while juggling work, family, and social obligations. However, a nutritious diet is crucial for overall health and well-being. In this post, we'll provide you with 10 simple nutrition hacks that can help you stay on track with your nutrition goals, even when life gets hectic.
1. Plan and Prep Your Meals
Meal planning and prep can save you time and help ensure you're eating healthy, balanced meals throughout the week. Take some time on the weekends to plan out your meals for the week ahead, and then spend a few hours prepping your ingredients or cooking your meals in advance. This way, you'll have healthy meals ready to go when you're short on time during the week.
2. Keep Healthy Snacks on Hand
Snacking is a natural part of our eating habits, but it can be easy to reach for unhealthy options when we're busy or stressed. Keep healthy snacks on hand, such as fresh fruit, nuts, or cut-up veggies, to satisfy your cravings without derailing your nutrition goals.
3. Avoid Vending Machines
Vending machines are often filled with tempting, high-calorie snacks and drinks. Avoid the temptation by bringing your own snacks and drinks from home or opting for healthier options like trail mix or granola bars.
4. Choose Healthy Fast Food Options
When you're short on time and need to grab a quick bite, it can be easy to choose unhealthy fast food options. However, many fast food chains now offer healthier options like grilled chicken sandwiches, salads, and fruit cups. Do your research and make healthier choices when you're on the go.
5. Make Healthy Substitutions
Small substitutions can make a big difference in your overall nutrition. For example, swap out white rice for brown rice, or opt for whole-grain bread instead of white bread. These small changes can add up over time and help you achieve your nutrition goals.
6. Drink More Water
Staying hydrated is important for overall health and can help you avoid overeating. Keep a water bottle with you throughout the day and aim to drink at least 8 glasses of water per day.
7. Eat Mindfully
Eating mindfully means paying attention to your body and being present in the moment while you eat. This can help you avoid overeating and make healthier food choices. Try to eat slowly, savor each bite, and avoid distractions like your phone or TV while you eat.
8. Stock Up on Healthy Staples
Keep your pantry and fridge stocked with healthy staples like canned beans, whole-grain pasta, and frozen veggies. This way, you'll always have healthy options on hand when you're short on time or ingredients.
9. Choose Lean Protein Sources
Protein is an important nutrient for building and maintaining muscle mass. However, not all protein sources are created equal. Choose lean protein sources like chicken, fish, or tofu, and avoid high-fat options like bacon or sausage.
10. Practice Portion Control
Portion control is key to maintaining a healthy weight and avoiding overeating. Use smaller plates or containers to help you eat smaller portions, and be mindful of serving sizes when you eat out or prepare your meals at home.
Conclusion
Incorporating these simple nutrition hacks into your daily routine can help you stay on track with your nutrition goals, even when life gets busy. Remember to plan and prep your meals, keep healthy snacks on hand, avoid vending machines, and make healthy substitutions whenever possible. By making small changes to your eating habits, you can improve your overall health and well-being for years to come.
James Rufus
Owner 180
---